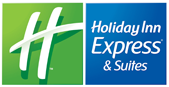 About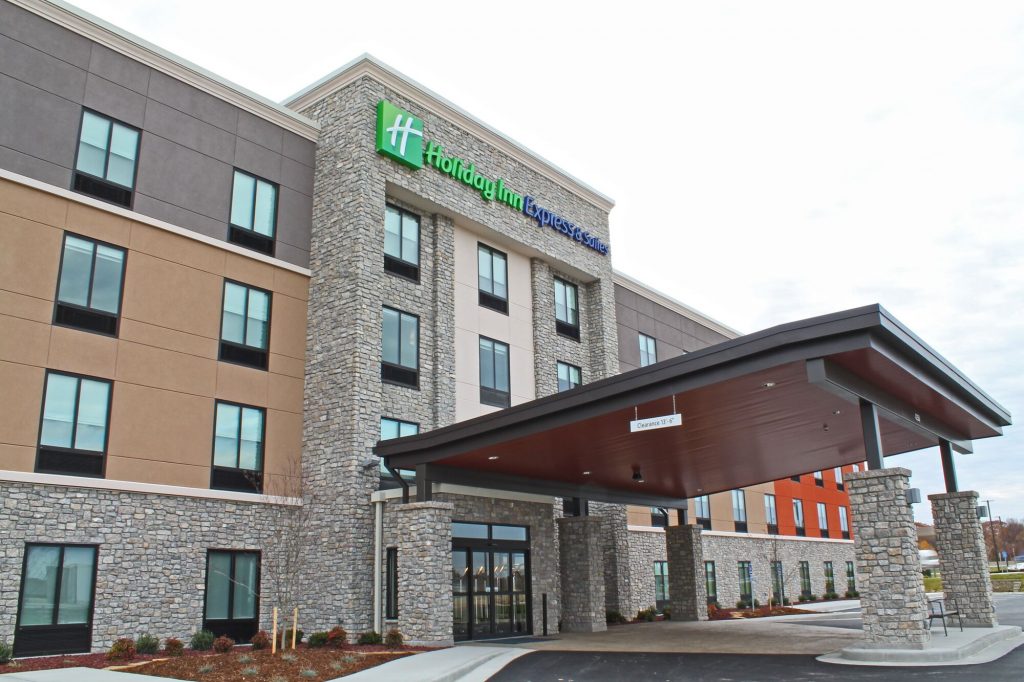 Welcome to the modern Holiday Inn Express & Suites just off of Interstate 55 at the Butler Hill Road intersection! Enjoy our Midwest hospitality with an array of amenities including guest room suites, indoor pool, complimentary breakfast, complimentary high speed Internet and cookies and milk served nightly. Be sure to explore all that St. Louis has to offer including Busch Stadium, Gateway Arch, Grant's Farm, Magic House, St. Louis Science Center, St. Louis Zoo, Forest Park and more! Interested? Please download our E-brochure.
---
Employment
Our hotels are taking applications! Click the button below to start the online application process.
---
Contact and Reservations
Phone: 314-894-0700
Fax: 314-894-0167
Address: 4250 Midamerica Ln., Saint Louis, MO 63129
---
Amenities
Twenty-four hour business center
Complimentary wired and wireless Internet Access
On-site health and fitness center
Indoor pool and whirlpool
On-site washer and dryer
Daily housekeeping
Dry cleaning pick-up/laundry
Same day dry cleaning
Hot breakfast served daily
Ice machine
Safe deposit box (located at the front desk)
Complimentary milk and cookies, served in lobby during the evening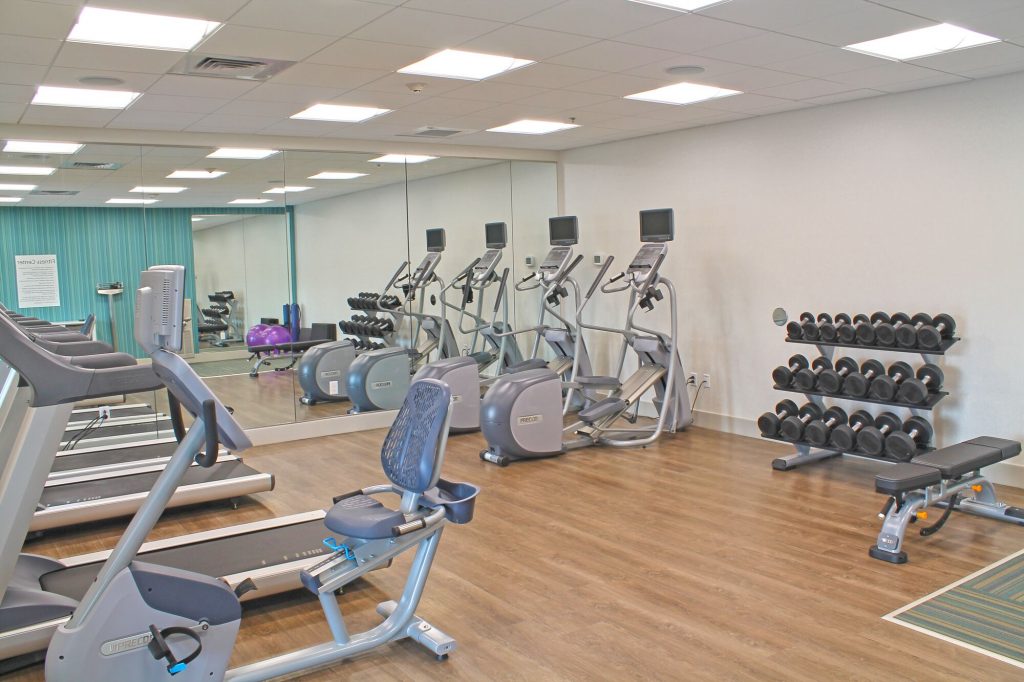 ---
Facilities
Planning a meeting or gathering in the Saint Louis area? Consider the Jefferson Room or Mississippi Room at Holiday Inn Express and Suites, Saint Louis.
Jefferson Room
The Jefferson Room, located on the first room of the hotel, offers complimentary wireless Internet, an 80 inch television, a water station, and more.
330 sq. foot Meeting Space (13′ x 37′)
80″ TV with VGA/HDMI connection
Speakers/PA for A/V connection to TV
Water station
Wireless Internet access
Hardwired Internet access for one computer
Seating Specifications: 18 theatre, 12 classroom, 16 boardroom, 12 U-shape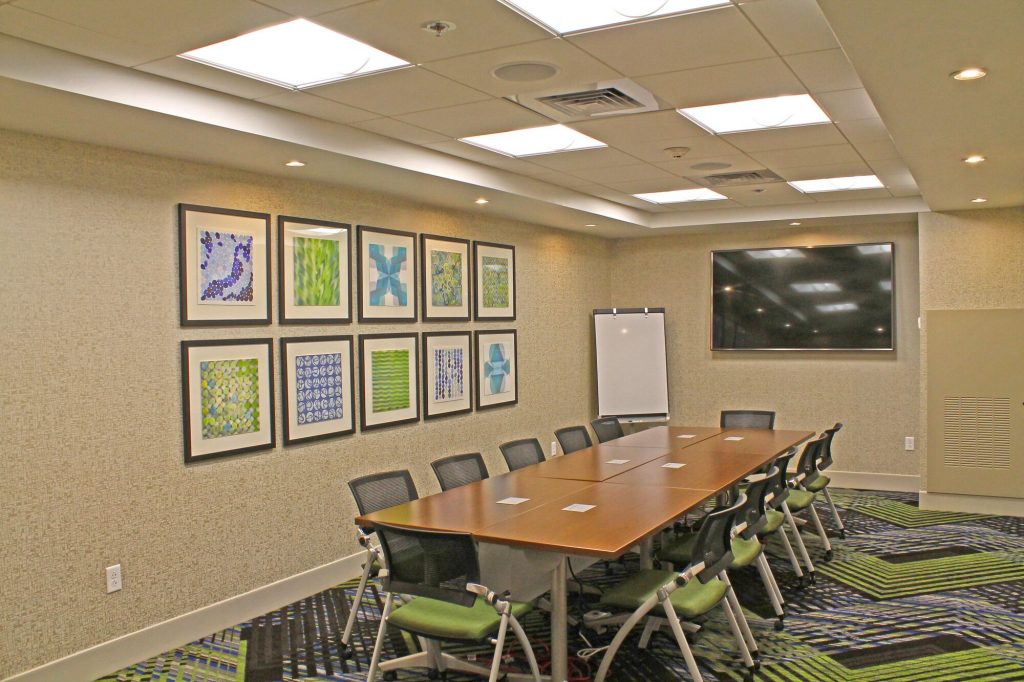 Mississippi Room
The Mississippi Room is available to book after 11:00 A.M and is located on the first floor of the hotel.
345 sq. ft space (13′ x 27′)
12 boardroom seats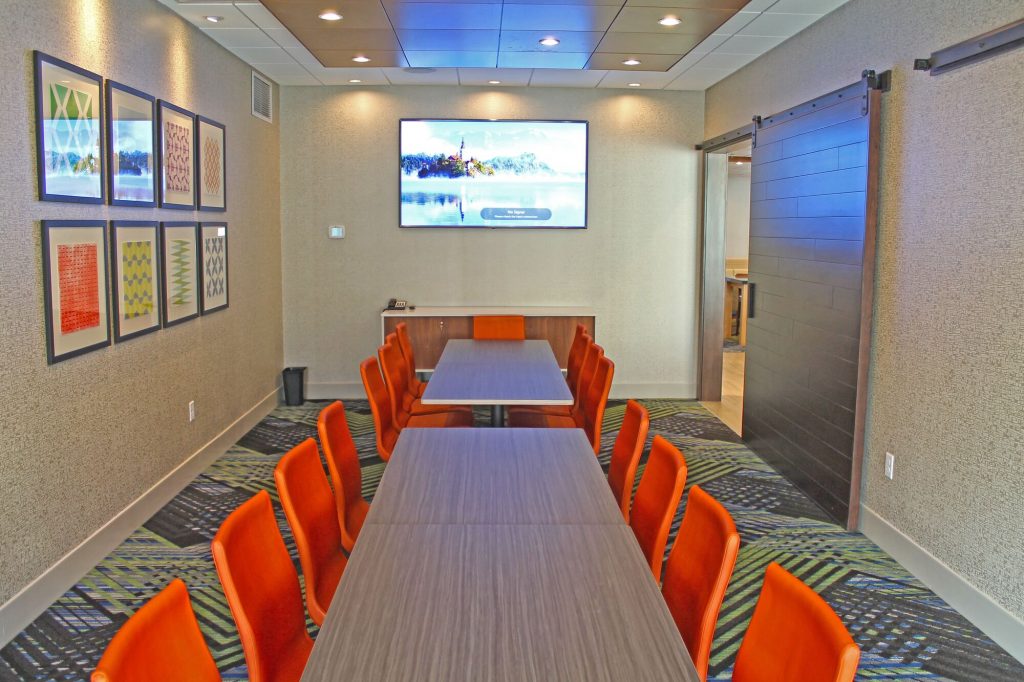 Please contact our sales team at 314-894-0700 for more details.
---
Pet Policy
Pets are not allowed at this property.
Service animals allowed.
---
Reviews and Rewards
Guest Reviews
Awards and Recognition
2019 IHG Quality Excellence Award
2019 Trip Advisor Certificate of Excellence
2018 IHG Newcomer Award
Booking.com Guest Reviews Awards – 2018
---
Gallery