Welcome to the Family!
Midamerica Hotels Corporation offers over 46 years of exceptional hospitality and guest service throughout the Midwest, owning and operating 7 hotels, including two Auburn Place properties, with locations in Cape Girardeau (MO), South St. Louis, and Paducah (KY). Our award-winning hotels offer excellent 'home away from home' accommodations and our team members treat each and every guest like family. Midamerica Hotels is also a franchisee of two major QSRs, Burger King and Popeyes Louisiana Kitchen. We have over 35 restaurants in four states and are continuously growing. Guest satisfaction and quality service are our top priorities. Learn more.
Careers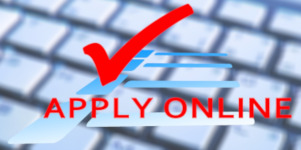 Your Opportunities Start Here
Join our team today! Midamerica offers a wide range of opportunities in our restaurants and hotels. Apply online or upload your resume today. Specific job openings and locations are posted on our employment page. More information
---
Good Food Meets Quality Service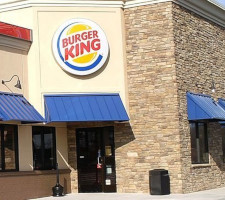 Have It Your Way
Midamerica Hotels Corporations owns and operates over thirty-five Burger King locations in four states. At our Burger King Restaurants, we strive to be the best quick service restaurant in every town we serve. Being the best means providing exceptional quality, service, cleanliness, and friendliness, so that every guest becomes a loyal fan and part of the Burger King Family. Our mission is to be the place for our guests, their family and friends to HAVE IT THEIR WAY.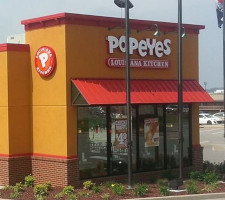 Love that Chicken
Midamerica Hotels Corporations proudly owns and operates three Popeye's Louisiana Kitchen locations in Missouri. Whether you are in Southeast Missouri region or Saint Louis area, we invite you to experience hospitably and quality at one of our Popeye's locations. We also offer catering for your next gathering.
---
Ample Accommodations Plus Hospitality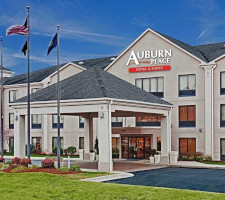 Family Owned and Operated
Midamerica Hotels Corporation operates two Auburn Place locations. Enjoy historic downtown shopping and a view of the river while staying at our Cape Girardeau location, or museums and parks surrounding our Paducah, Kentucky location. Both locations offer a complimentary hot breakfast, free high-speed Internet access, fitness centers, and indoor pools.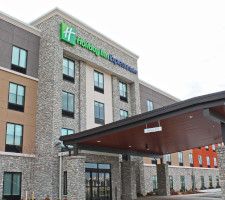 Brands We Love
Midamerica Hotels Corporation owns two Holiday Inn Express & Suite locations. Our Cape Girardeau location boasts 102 room and easy access to historic downtown Cape Girardeau. Our Paducah, Kentucky location is a thoroughly modern hotels boasting a 42″ inch TV with HBO. Our newest location, Holiday Inn Express & Suites in Saint Louis, is conveniently located off I-55 and is an excellent option for those wishing to explore all Saint Louis has to offer. All three locations offer free Internet access and a hot breakfast served every morning.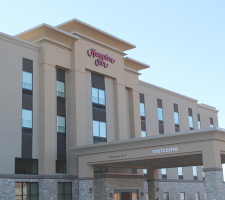 Award Winning Hospitality
Midamerica Hotels Corporation is proud to own one of the top-rated hotels in the Saint Louis area. Hampton Inn & Suites, Saint Louis, has 92 non-smoking guest rooms and offers easy to access to the wealth of activities Saint Louis has to offer. We also are pleased to announce one of our newest hotel properties, Hampton Inn Cape Girardeau. This hotel, opened in late 2015, offers the same hospitality of our other locations and ample amenities such as a hot breakfast served daily, Internet access, and free milk and cookies in the evening.
---
Real Estate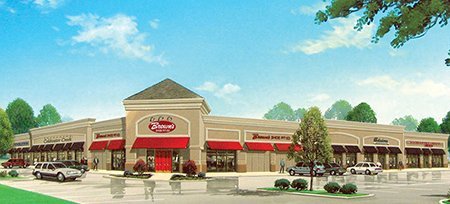 Commercial Real Estate
Midamerica Hotels Corporation offers commercial and industrial property development opportunities for sale or lease in parts of South St. Louis County, Southeast Missouri, Western Kentucky and Northeast Arkansas. More information